It is usually around this time that most parents begin to think about ways to keep their young ones busy over the summer break. Some would have already booked that discounted summer package, however not everyone can afford to do this. Whether it's for work, financial or other reasons, do not let this stop you from having a memorable summer with your kids. You can have lots of fun without leaving your neighbourhood or city and we are going to show you how.
1. Camp in your backyard.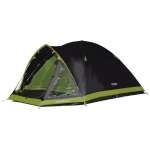 There are many places offering discounted prices on camping materials and accessories and these are all budget friendly. Some of these places are Rutland outdoor, Tooled-UP.com, Surf Mountain.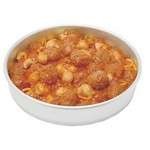 Get as much as 50% off on products. Setting up a camping site in the backyard with the camping food makes the experience as real as it can possibly be. Lastly don't forget to Stock up on insect and mosquito repellents.

Get as much as 30% off at Chemist Direct.
2. Plant your own fun backyard garden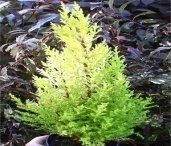 Gardening express has a wide variety of plants, some as little as £3.97.
3. Play board games that you would normally play inside outside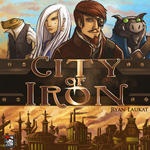 Visit Games Quest and choose from a wide variety of games.
4. Be creative and use recyclable products such as corn flakes boxes and empty bottles for DIY art. This may seem like a chore but you can visit Crafts 4 Kids and get some wonderful craft ideas.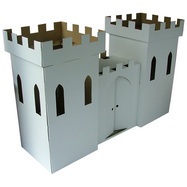 5. Make your own backyard water slide. All you need is a long piece of plastic, water and a pool.
6. Do treasure hunts. Hide cheap gift wrapped gifts such as chocolates or clothing items around the home, and give solvable written clues about their location to your kids to help in finding them.
For eg. If you hid something in the microwave you can give a clue such as;
"We use it everyday and could barely get by without it. It heats things up for our enjoyment. What is it?"
You can be as creative as you choose however always remember to carefully describe the hiding place as this will make the game fun for everyone.
7. Stage several rescue games. Freeze small items such as toy soldiers into ice blocks. Get some water guns. This calls for precise aiming from a stated distance as the key is to free the soldier with the water from the gun. The first person to free their soldier wins.
8. Have a bake day. Get your kids involved in the shopping as it adds to the excitement. You can visit ASDA to get ready made cake and cookie mix for as little as £1.00
9. Visit your neighbourhood park. This is free of charge and will help your kids burn some energy.
10. Go window shopping. This may seem old fashioned but it's one way to pass time.
11. Have a backyard BBQ. This is one event that many look forward to during the summer.
12. Plan a mini family reunion. Choose one weekend to invite close family that you have not seen in a while. It will be a great opportunity to connect. You don't have to over prepare as a simple tea time meal with drinks can do.
13. Have a summer street party. This is for those who have a little more time and is an excellent way to keep your kids occupied. You can get them involved in the planning process for example planning the games they would like to play.
14. Hire a bouncy castle for a day. This is just another fun and creative way to keep them satisfied.
15. Have a kids party and hire a face painter and kids entertainer. This can be as big or as small as you want it. You can make it your main event for the summer thus relieving you from having to plan other events or activities.
These may sound like a lot but you may be surprised as to how quickly you may run out of options. These are just 15 things that you can do however you can add your own ideas. Whatever you decide to do, the key is to keep it simple and have fun.