The 90th 2018 Oscars Academy Awards will take place on 4th March 2018 at the Dolby Theatre in Los Angeles, and most of us look forward to seeing what the nominated celebrities will wear, by which celebrity designer. Look out for celebrity sightings on the red carpet around 11PM GMT.
The 2018 Oscars Academy Awards, hosted by Jimmy Kimmel, and it's available to watch on the Sky Cinema Oscars channel. If you do not subscribe to Sky, you can purchase a Sky Cinema Pass through NOW TV, and it's currently available with a 14-day free trial. Because of the time difference between the UK and US, the Oscars will start around Midnight 5th March 2018.
The nominated actresses up for the Best Actress Award at the 2018 Oscars Academy Awards are Margot Robbie for I, Tonya, Meryl Streep for The Post, Frances McDormand for Three Billboards Outside Ebbing, Missouri, Sally Hawkins for The Shape of Water, and Saoirse Ronan for Lady Bird, which is also her directional debut. Search for great DVD movies online featuring these top celebrities at Simply Home Entertainment. Silkwood stars Meryl Steep and Cher, in her first acting role. Frances McDormand won Best Actress Oscar for her role in Fargo, directed by Joel and Ethan Coen.
The nominated males up for the Best Actor Award at the 2018 Oscars Academy Awards are Daniel Kaluuya for Get Out, Denzel Washington for Roman J. Israel, Esq., Gary Oldham for Darkest Hour, Timothee Chalamet for Call Me By Your Name, and Daniel Day-Lewis for Phantom Thread. Popular movies by Daniel Day-Lewis include My Left Foot, for which he won Best Actor, There Will Be Blood, and The Age of Innocence. These are available to buy online at Base.com.

The Best Picture Award at the 2018 Oscars Academy Awards is best kept until the end, and the films up for nomination are Dunkirk, Call Me By Your Name, Lady Bird, Get Out, Phantom Thread, The Post, Three Billboards Outside Ebbing, Missouri, The Shape of Water, and Darkest Hour.
For the Directing Award, the nominees are Christopher Nolan for Dunkirk, Jordan Peele for Get Out, Greta Gerwig for Lady Bird, Paul Thomas Anderson for Phantom Thread, and Guillermo del Toro for The Shape of Water.
So, who are the hot celebrity designers lucky enough to dress these nominated celebrities at this glitzy 2018 Oscars Academy Awards event? We won't know until the event itself, when these gorgeous celebs will strut upon that famous red carpet.
Some of the most gorgeous outfits from past Oscar Academy Awards include Viola Davis wearing Armani. Viola won the Best Actress Oscar for Fences, Brie Larson in stunning Gucci who took home a Best Actress Oscar for Room, and Julia Roberts in Valentino who won the Best Actress Oscar for her role in Erin Brokovich.
Mahershala Ali won Best Supporting Actor Oscar for Moonlight in 2017, and he was dressed in Ermenegildo Zegna Couture, while other popular male celebs include John Legend in Gucci and Andrew Garfield in Tom Ford.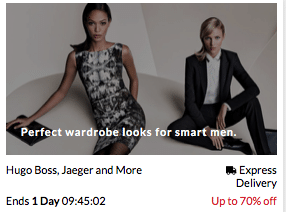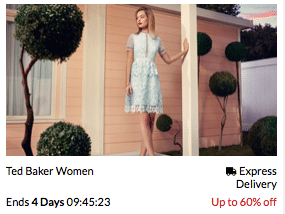 We don't need thousands of pounds to dress as stylishly as these celebrities at the 2018 Oscars Academy Awards, when a little make up, scent, and correctly fitted clothing can work wonders to transform a look. Visit BrandAlley and sign up today to access designer-only deals with up to 70 percent off the high street.

If you are blessed with long hair, use many of the accessories available at shops like Claire's Accessories today to create a unique up-do, or take inspiration from shorthaired celebs like Keira Knightly and Kirsten Stewart and use a little wax to add texture and style. For styling accessories, look no further than online shop, I Saw it First, where you can grab bags, accessories, bags, and quirky socks at amazing prices.