Baggy tends to indicate shapelessness and even an element of swamping the figure, whilst knitwear – despite its certain timelessness and actual fashion relevance at the moment – will forever be associated with the older generations.  Grandad jumpers and granny cardigans are the appropriate fashion terms for a lot of items of knitwear, if only colloquially.  We all know what we mean when we reference a 'granny cardigan'.
However, shapeless items of clothing don't have to be unflattering and knitwear doesn't have to age you.  In fact, a lot of the jumpers referenced in this blog post can be really flattering and also make you feel comfortable in your own skin which is always really important.
A lovely baggy jumper can become a lot more flattering with just a little bit of gathering and detailing on the edges of the jumper.  The hem at the neck and bottom of the jumper is critical, as is the hem round the sleeves.
This purple jumper begins to use hemming to give it some shape at the edges.  It's not tight to the skin but it's the sort of fitting that shows it has some tailoring.  It strikes a great balance between skin tight and sack like.  The colour is one of those miracle colours that can bring out dark and light tones in hair and skin and works well with all eye colours.  The design is big and eye catching without being too busy.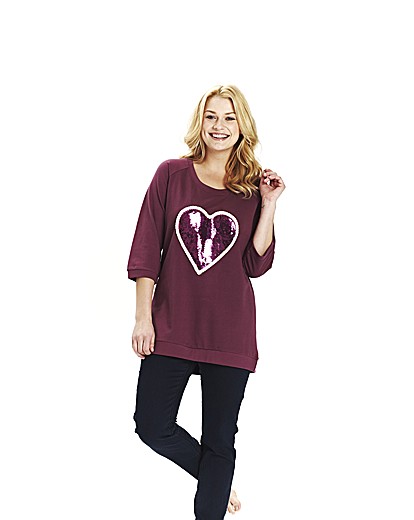 This black and grey animal print jumper is perhaps slightly baggier than the one above but that doesn't mean that it's less flattering.  Perhaps it is more so.  The difference with this one is, of course, the v neck line.  It shows off the curves that you might well be proudest of whilst having a baggy shape to mask the ones you might be keener to cover up.  It's a great merge of stylistic choices designed to make you feel confident and comfortable.  The mix of animal prints and the lines between the panels also serve to highlight the best curves in every girl's figure.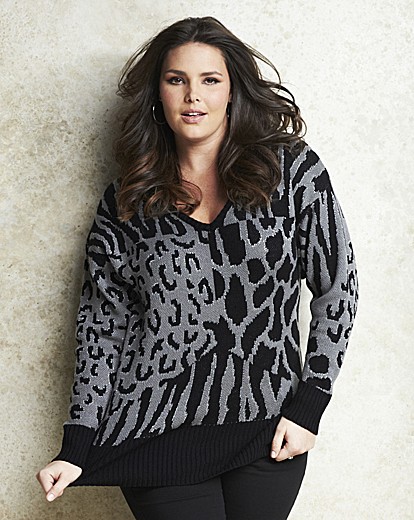 Finally, this cape jumper is probably as baggy as it gets but through the diagonal lines it still gives your shape.  It is not trying to hide curves through vertical lines or widen your body through horizontal lines.  Diagonal lines are realistic and the addition of yellow in a jumper otherwise comprised of shades makes it stylish and eye catching.  The high neck makes it fitted in at least one area.  This jumper is comfortable and warm and everything a jumper should be.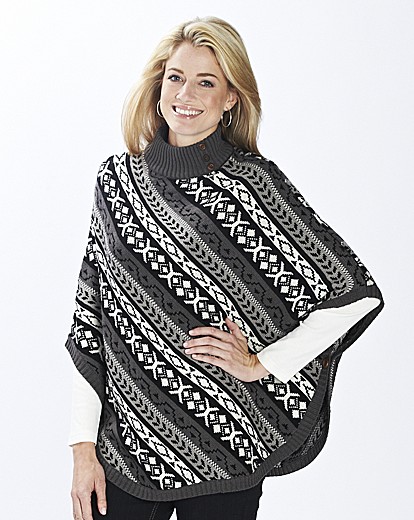 Baggy knitwear can therefore be flattering as well as comfortable.  As the colder nights draw in and we head towards winter, knitwear may well become the dominant presence in your wardrobe.  Make sure it's the sort of knitwear you want to wear with confidence every day.
You can now get 10% off all first orders from JD Williams with this great offer.  While you're browsing why not check out the 50% off sale too!