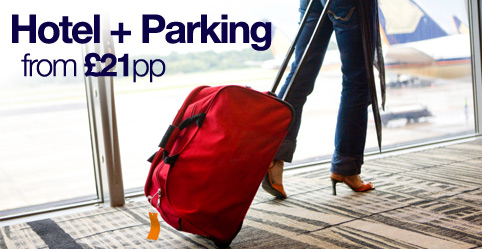 The first week of January is usually peak season for a lot of the Caribbean and Latin-American destinations. These places have the best weather throughout the year as days are generally sunny and warm. Should you be planning a vacation or just a short trip, book now to benefit from the best January deals. You may say that this is not correct as getting a hotel deal at this time is usually the hardest, but I beg to differ. There is some Eurostar superbreak deals with Paris and several other tropical destinations, but hurry as these January deals are ending soon.
January is also a good time to get those deals on kids items. Christmas might be over,but now might be a good time to prepare for the one to come.
Tumble tots are offering 15% of books and toys with Baker Ross offering a whopping 66% off Halloween costumes. It may seem like these occasions are far away, but it's better to be ready than unprepared. We are here to give you those great offers, and we hope you make the best out of them. One item that is never too much for a child is a toy. Not just any toy but an educational one. These are very beneficial for kids, and once they have outgrown it, you can either auction items on online shops such as eBay or donate to charity.

Not only do our children need toys but so do our pets. Treating them to that special toy once in a while will keep them occupied and give you that little extra freedom you deserve. It will not, however, excuse you from taking them for that well deserved walk, but when you want that extra time for you, you can certainly enjoy it. Food is a necessity for these animals. Why not look for a deal that incorporates a lovely free or discounted item for your cherished animal. They don't need a special day or time to enjoy a treat thus you can treat them at any time. Zoo plus have some great deals where pet toys are offered along with the purchase of pet foods. It may not seem like much, but it's definitely keeping some money where it belongs, and that's in your pocket.

Many think that a gift for that special someone or friend needs to be expensive. This is not necessarily the case as many have said the most cherished items were not the item or how much it costs, but the thought and time that went into getting it. January may not be an exciting month for gifts but why not show that special someone or friend how much you care by surprising them with some flowers. Some say that's not a gift, but what is a gift? A gift is a thing given willingly to someone without payment. So surprising someone with flowers is a great gift. this month, you can get great deals on these items. Bunches are offering some really great bargains that are going to end soon so make great use of it and don't get left behind.
We have been talking about gift giving, but what about receiving gifts? Did you get that special gift you wanted for the holidays? Most of you probably would have given phones as gifts for Christmas, but in the end didn't get what you wanted. Or maybe you even forgot to treat yourself. Well its not too late. You can still make good use of the January phone deals that are on to get yourself the phone of your dreams. You're probably thinking where am I going to get more money, I spent most of it over the holidays. Don't get despondent. Getting a new phone currently has minimal output with payments to be agreed between you and the dealer. Vodafone currently has a 3 months for half price on phones special, but you need to hurry cause this is ending soon. Grab this special discount code before you live to regret it.