Recent trends seem to be of the opinion that it is now highly recommended to be covered up in the chest area – as a girl.  In fact, buttoned to the neck and collared blouses and shirts are flooding into the shops as we enter the Autumn season.  In my opinion, this is probably a good thing.  I do not believe in returning to the fashions of the Victorian era and insisting that a woman has no more than her hands on show.  In fact, I'm a big fan of displaying a little clavicle and perhaps some tasteful cleavage.  However, it's a really tasteful look and it won't raise any eyebrows or get you into any trouble with the strict enforcers of the office dress code.
Warehouse has recently got some great arrivals in the form of some collared, button to the neck, blouses for girls.
If you're not yet ready to commit to a button to the neck blouse you can start easy with this collared t-shirt.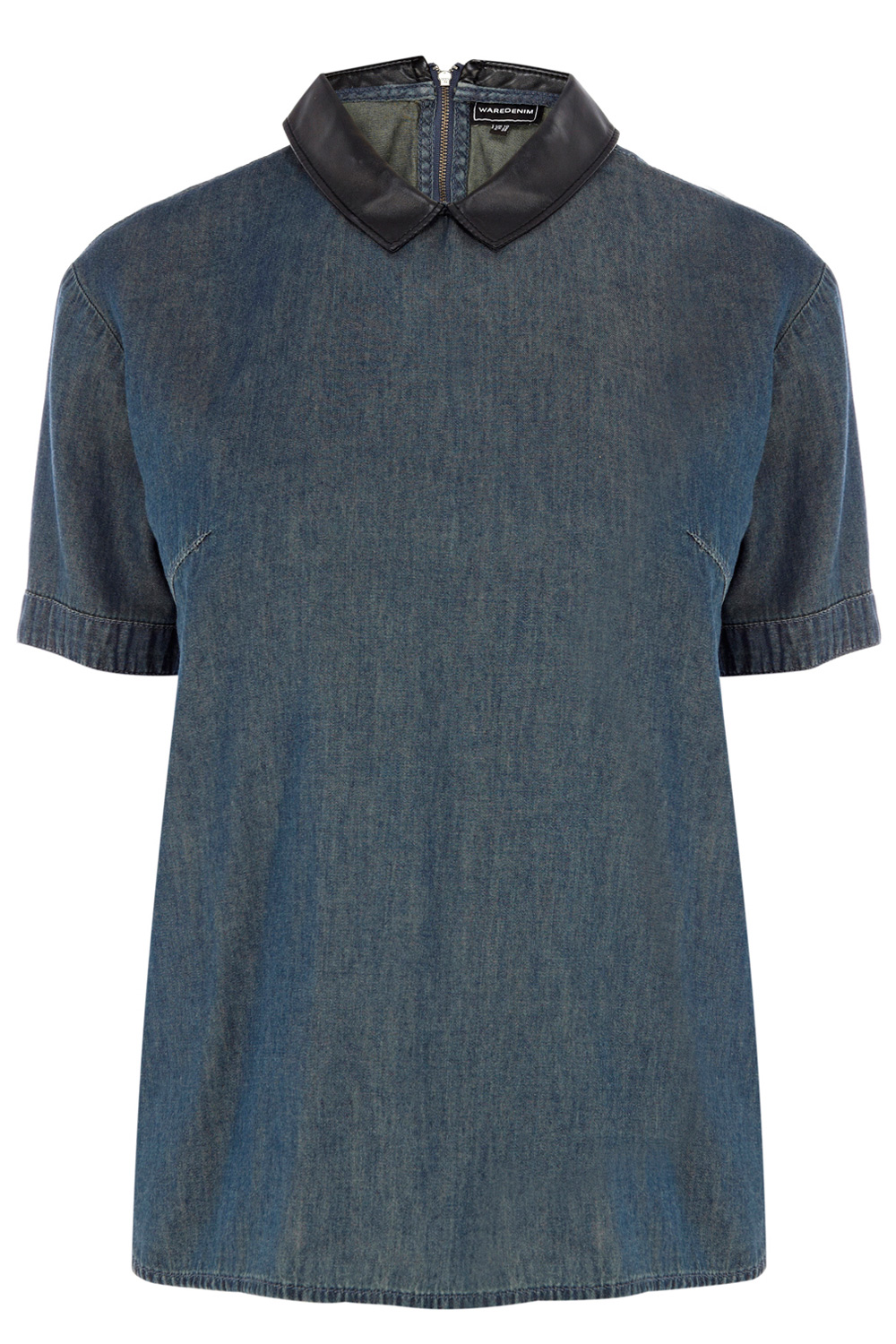 It's denim fabric and leather look collar make enough of a casual statement that and formality introduced by the collar is quickly forgotten.  It just looks more like a quirk.  The flattering fit keeps an otherwise androgynous t-shirt looking feminine and allows it to be coupled with anything.  You can glam it up with a skirt or dress it down with leggings.  I would avoid denim jeans.  I'm personally not a huge supporter of double denim.
This mixed panel blue shirt is a really interesting take on the standard collared shirt: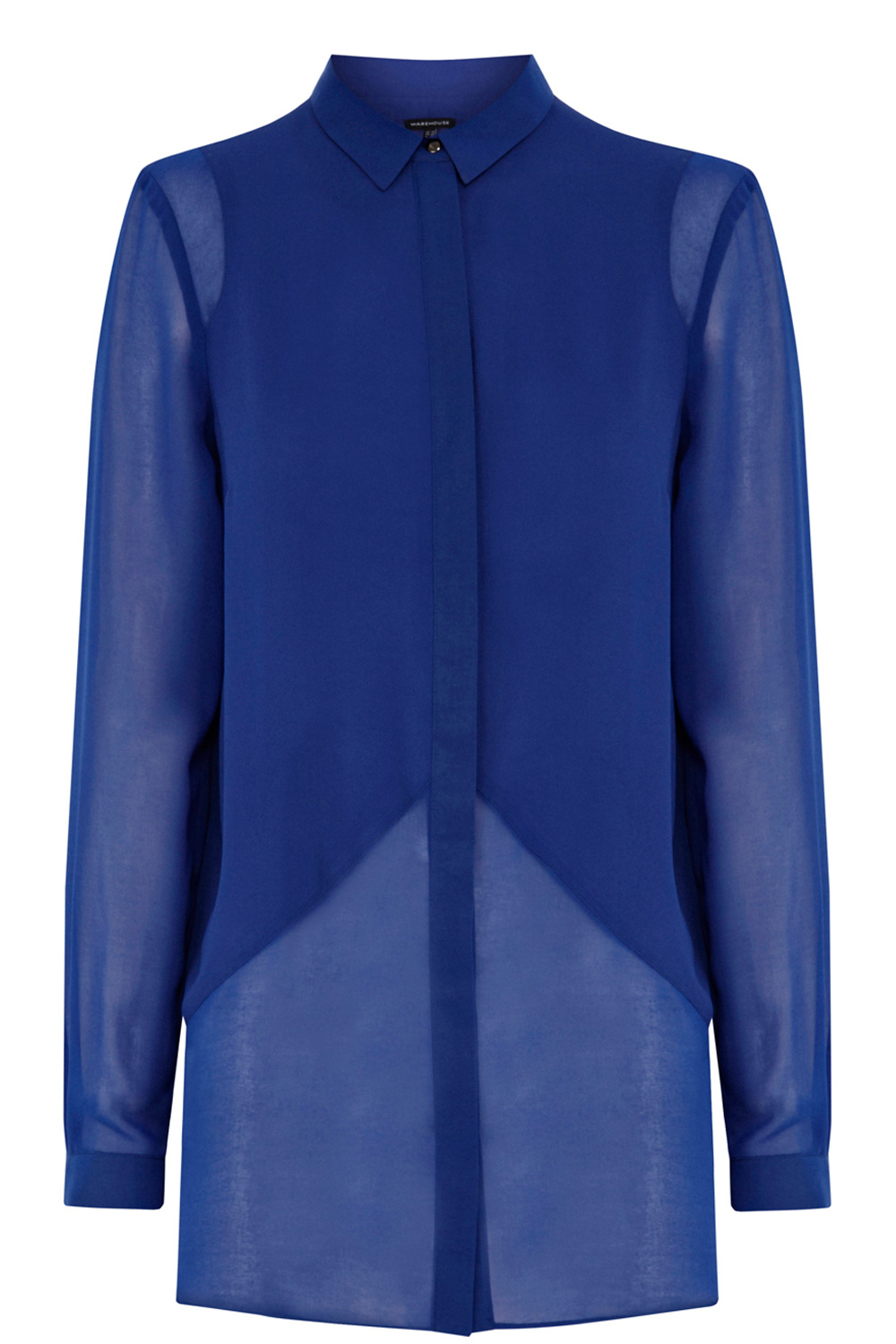 The top panel really accentuates a womanly shape in what is otherwise a loose fitting and comfortable shirt.  It manages to flatter without clinging.  The bright but work appropriate colour is flattering to every skin tone and especially good if you want to highlight your bright blue eyes.  In conclusion it's a versatile, comfortable and flattering top that's suitable for a whole range of situations.
This black playsuit is a slight spin on the collared look.  It goes straight up to the neck but has the somewhat fancier and more feminine pussybow collar rather than the standard one.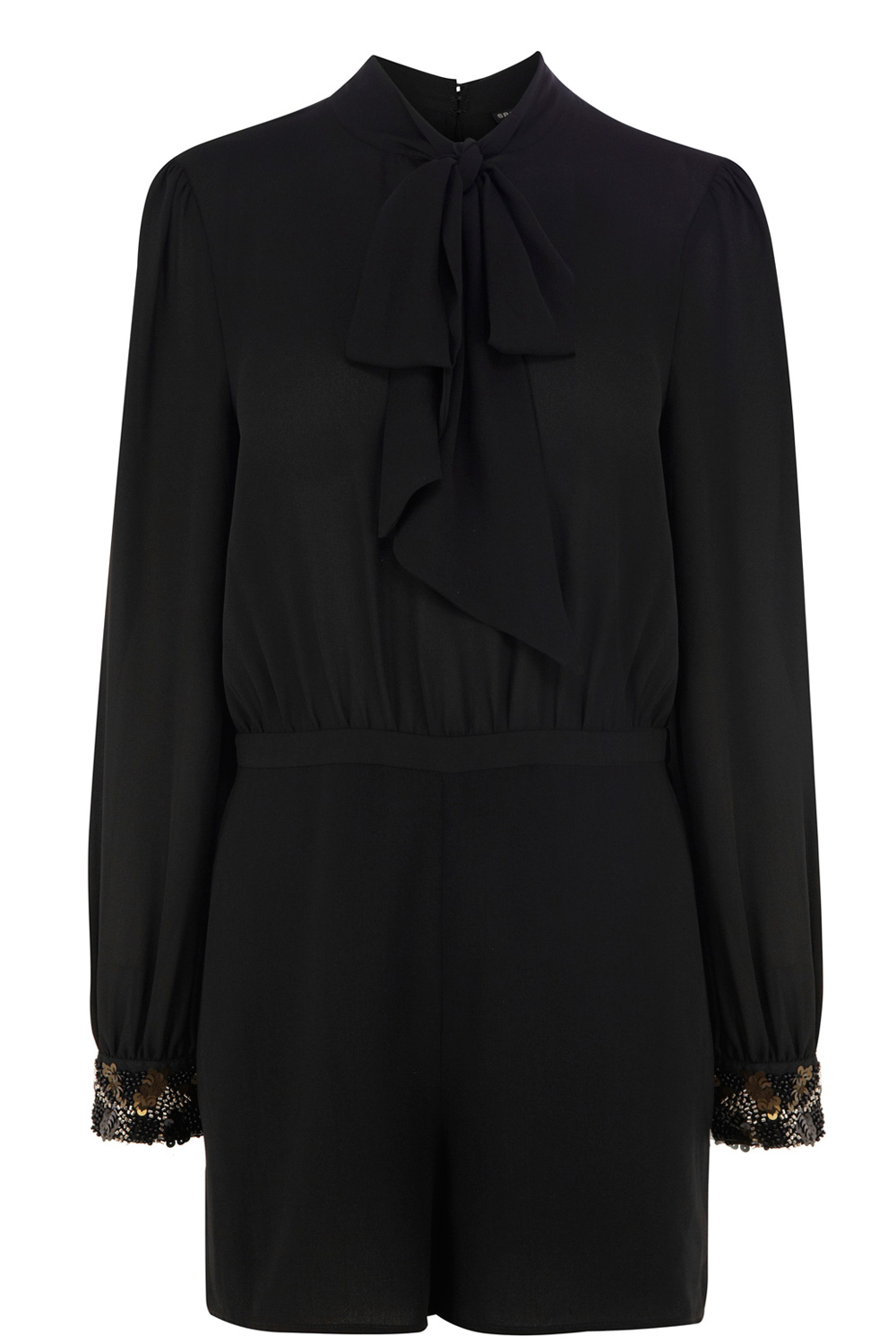 The nipped in waist and sequin and bead embellishment to the cuffs all add to the beautiful and tasteful way that this playsuit accentuates the most becoming parts of any girl whilst being slimming and flattering through its basic black colour.
If you want to become part of these exciting new trends then you can take advantage of a really excellent offer from Warehouse at the moment for free postage on all purchases above £75.  This is a great offer so it would be a real shame to miss out.