Quite recently a rather startling thing has dawned on me.
There is, quite literally, a magazine for everything.
This is, perhaps, not quite the bombshell you were expecting after my rather cryptic opening sentence but just take a second for it to sink in.  Do your own research if you don't believe me.  Has it sunk in now? Startling isn't it?
One of the main joys that this revelation brought me was the realisation that I could now become a master of all the crafts that exist in the world and in becoming this craft master I would never have to buy a present ever again.  Of course,I would have to buy the materials to make the present, but how much more will that decorative cushion mean to your nanny if it was hand stitched by you? Cross Stitcher Home Style, for example , is one of many magazines that would show you in simple step by step instructions how to do literally just that.
http://www.myfavouritemagazines.co.uk/stitch-craft/cross-stitcher-home-style/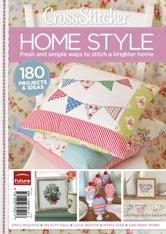 Another skill that I know I'd love to become a master at is photography.  It's one of those things that you might not think requires that much skill.  It's just point and click – right? Wrong.  As it turns out there is a lot more to photography that taking a picture of a tree and putting an Instagram filter on it and, you guessed it, there's a whole range of magazines out there to help you every step of the way.  You can use a magazine to become a master of photoshop and make even the most average photo look like an illusion or an amazing futuristic landscape.  Or you can just buy a magazine to help you get the most out of your digital camera:
http://www.myfavouritemagazines.co.uk/photography/digital-camera-magazine-subscription/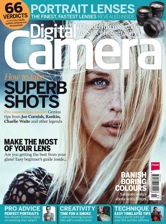 You can then stitch, build or realise the perfect frame for your picture, perhaps using the skills you got from a magazine you've now subscribed to, and voila; a highly skilled, one of a kind piece of art for you and your friends to enjoy.
Probably what I'm trying to say is that you don't need to rely on experts in their fields to make things for you just because they specialise in them.  With the skills and knowledge poured into the spectrum of magazines available today you can pretty much become a specialist yourself.  Why have somebody else make something, or buy the mass produced shop version, when you can give it your personal flair and get the attached sense of achievement as a bonus.
www.myfavouritemagazines.co.uk offers a vast range of magazines for one off purchase and subscription and also supplies electronic versions so that you can carry round all the magazines you could ever need on your e-reader.  They have their own special offers online and are currently offering 8% off purchases above £30.00 – a subscription perhaps?
Save money on you magazine subscriptions – click here