Easter had its beginnings in Britain long before the arrival of Christianity. Celebrations of spring's renewal date back to prehistoric times, and is supposedly linked to the pagan festival of Eostre, the Anglo-Saxon goddess of dawn and fertility. The origin of the hare in Easter is mythical. It was believed to be a sacred creature, glamorised by the Goddess for their fertility.
Easter Sunday is a moveable feast/date, falling anywhere between March 22 and April 25, and its date calculated in a similar way to that of the Jewish festival Passover. Christians celebrate Easter as the Resurrection of Christ from the dead with many people attending Easter services and receiving Communion. Bells are rung, and many churches are lavishly decorated with flowers in the spring colors of yellow, white and green. Family graves are sometimes also decked with similar flowers at Easter.
Whilst loved, Easter bonnets decorated with spring flowers or ribbons originated with parishioners wearing a bright new item of clothing, or perhaps even a complete new outfit, to church on Easter Sunday. Easter Monday has always been the main day fir events such as fun fairs roundabouts and rides. London's Hampstead Heath is a popular destination for such events.
The classic British Easter food is the Easter egg. The egg is an ancient but universal symbol of spring's re-awakening, and was adopted by Christians to signify the Resurrection, a symbol of the stone rolled away from the entrance to Christ's sepulcher. These Easter Eggs are often filled with candies, and are given to relatives and friends especially children.
All over the United Kingdom hard-boiled eggs are painted, decorated or dyed, and then hidden around the garden for an Egg Hunt.
A popular competition that takes place in northern England and Scotland on Easter Monday is egg rolling. Eggs are boiled until hardened and are rolled down a slope. The winner is the one who either rolled their eggs the furthest, or survives the most rolls. Avenham Park in Preston, Lancashire is well known for having some of the best events around Easter.
Easters most common food is the Hot Cross Buns. The baking of these delights originated in England and are served on Good Friday. These small, spicy buns contain raisins or currants and sometimes chopped candied fruit with a cross marked on the top of the bun before baking.
All the same, there are lots to do and see for Easter in the UK.
There are foods to taste and a good choice of English eccentrics. For many however, Easter is all about the gifts, cards and chocolate. Here are some examples of places where you can find the best Easter chocolates, cards and gift baskets.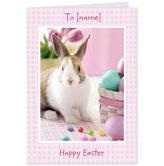 Hallmarks: Spend £20 and get FREE delivery on Cards and Gifts
The Personalised Gift Shop: Get 10% off their product range

Chocolate Trading Company: 6% off all items
Moonpig.com: Get 20% off entire purchase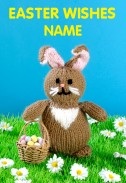 Scribbler Personalised Cards: 5% off entire range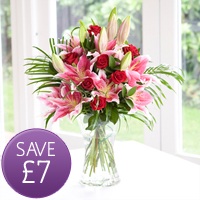 Flowers Direct: Get 12% off all flowers
Bunches: 10% off entire range of products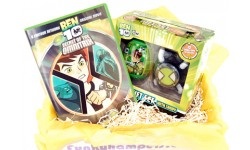 Funky Hampers: grab a FREE greeting card with purchase of Gift Box
There are lots of other gifts ideas and items to choose from, however, these are just a few.