Nothing beats the sense of pride that can be gained from feeling like you have truly achieved by doing something for yourself and having it of such a high standard that you just want to show it off to everybody you know.
However, it can be tricky to get so good at something that you want to show it off without being naturally talented at it.  Something, for example, like art.   Art doesn't necessarily have to be original to be appreciated and if something looks classically drawn with good lines etc and it inspires a vaguely impressed 'ooh' sound then you've definitely succeeded.
One of the more important things to remember about becoming really excellent at something is that most of the time it will, inevitably, take quite a long time.  That's why learn how to draw, paint etc. books are a real gift.  You can follow fairly simple instructions, routines and fool-proof plans to create something that is entirely your own, brilliant, work but didn't take a lifetime and a whole tree's worth of drafts and duds to create.
For example, your average family home is bursting with photos of children at varying stages of the cheesy grin, children – especially younger ones – are always photogenic.  Those early years fly past at such an extraordinary pace that it seems essential to take photos of every second.  You might wonder why a painting would be better than a whole collage of photos.  Well, it's original, interesting and much more personal than a photo.  The more realistic among you may be wondering if I have ever actually met a child younger than 5 and, if so, how on earth a child this young can be expected to sit still long enough to be drawn? Well, perhaps you don't have to sit a child still for that long.  Obviously you can cheat and just paint from a photo or draw a sleeping child (or not?!).  This self help book answers all your questions and can help you create a truly excellent memory of simpler times.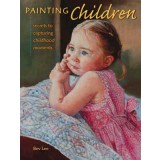 http://www.painters-books.co.uk/special-offers
Another excellent reason for learning a new skill is that it's something you can share and bond with others over – especially if you find a common interest in what you choose to draw.  This next book is probably my personal favourite.  For the younger, more playful people out there, bringing the imagination to life is a truly excellent pastime.  For people who have forgotten how to imagine – most children have an almost limitless supply of imagination for you to siphon off and use at will.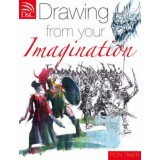 http://www.painters-books.co.uk/sale/drawing-from-your-imagination#.UUOHvBwvuAg
So, become a master of something you can really feel proud of.  With a great sale currently on Painters Books.  There's never been a better time to become an artist!