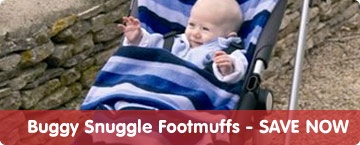 Anyone who have or have had kids know just how quickly they outgrow their clothes and toys. It may also seem like every other month your shopping for new clothes, toys or accessories. Unfortunately, this is a part of life and we cannot run away from it. It is at times like these, our appreciation for the words "free delivery" grows. That being said, does that mean we have to accept it as it is, and go with the flow? No, we don't! Here at Newdiscountcodes there's always an offer you can benefit from, and best of all, there's "free delivery voucher codes and offers ", (in the UK of course). Baby Curls are offering 25% off Babymel Baby Changing Bags and Pink Lining. But hurry, the sale ends soon . Hopefully, with an influx of customers they will extend the sale, and this will definitely work to your benefit.

If you thought the cold winter was coming to an end, then surprise! It has now begun. We are now experiencing the coldest temperatures of the season. We start to prepare for this type of weather months in advance, but what about preparation for our animals? When do we start preparing for them? Even if we didn't get what they need to keep warm it's not too late. Pets at home now have a massive 50% off Dog Bedding with "free delivery" on orders over £29.00. Our animals, like our children are our pride and joy, hence ensuring their comfort and happiness is our priority.

Join the prepay club! You read correctly, prepay not paypal. Your probably wondering what I'm talking about. Prepay is a loyalty club offered by moonpig for their frequent customers. These customers are given a whopping £5 free on every top up of £20 to your loyalty card. This prepaid card can then be used to buy cards, mugs, tea-shirts, wall art, framed cards and soft toys of your choice. It's easy to top up your balance , and card is available for two years from the date of your last use. Celebratory cards are something we buy regularly, thus, why not make use of moonpig prepay club card and save 20% on your overall bill.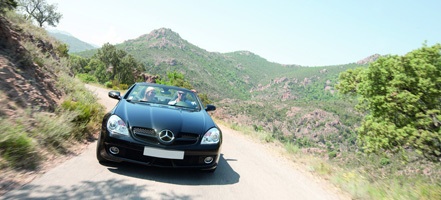 Ever won anything in your life? Many would say no, but with Monarch and Avis, your chances of winning something just got easier. To celebrate 2 years of partnership, Avis is giving away free hire. To qualify you must book your reservation for car hire between 8th January 2013 to 31st January 2013, and your reservation number must end with 2. It's that's easy. This may not sound like much but should you decide to rent a car for several days the charges do add up.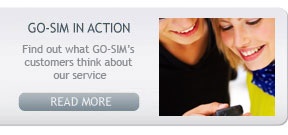 Thinking of travelling soon? Looking for a cheap way to keep in touch with your friends and family without paying those exorbitant roaming charges? Then Go-Sim international sim cards is the card for you. With Go-Sim International Sim card you can save up to 85% when calling from overseas. The Sim is recognised in 185 countries with free incoming calls in over 70 countries. This is a great money saver package for those who travel a lot and is looking for a cheap way to stay in touch. You can even order a World Mobile Phone with Global sim card package as this will work in almost any country in the world. With these great deals you can say goodbye to expensive call charges forever.