Although it is still winter weather in the UK, do not let this put you off the goal to get fit and toned for your 2018 summer holiday. If you need motivation, you might want to join your local gym with a friend or family member, but even if you join alone there are personal trainers who can help you achieve your fitness goals. Some gyms even offer a free personal training session with selected personal trainers, so speak to your local gym to see if you can get the best possible deal. There are so many options available when you join a gym.


A Gym Membership to Suit Your Lifestyle
Joining a gym will give you an adrenaline buzz from the start, but then you must continue to attend, whether it's to create your own workout on the exercise machines available, meet your personal trainer for a consultation or fitness session, or attend a workout that you booked through your account online. All of the latest exercise machines are available at the gym, including rowing machines, treadmills, elliptical trainers, stationery cycles, stair climbing machines, kettlebells, multi-gyms, medicine balls, dumbbells, and power plates.
If you prefer a gym membership where you don't have to worry about joining fees and long term contracts, you might like a flexible gym membership where you can attend the gym at a time best suitable for you. Most brand gyms are available nationwide so you may be able to attend a workout during your lunch, for example, if you work in a different area from your local town or city.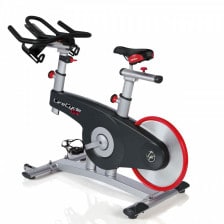 Professional Gym Equipment To Help Get You Fit and Toned
If you have all the motivation in the world, then a gym membership might not be necessary for you when you can purchase professional and affordable gym equipment where you can train at home. If you are new to exercise then a stationery cycle or cross trainer will allow you to build up your aerobic strength helping you to get fit and toned. If you like a challenge then try a rowing machine or spin bike. A spin bike differs from a stationery cycle as it simulates the feeling of outdoor sprint cycling.
Fat Burning Exercise to Help You Get Fit and Toned
Aerobic fitness will allow you to train for longer, which is useful to burn fat. The longer you exercise at a consistent rate, the greater the fat burn. Purchase a heart rate monitor so that you can track your heart rate during exercise. To discover your maximum heart rate take away your age in years from 220. Aim to keep a heart rate between fifty-five to eighty-five percent of our maximum heart rate for an effective aerobic workout. Once you have built up a good level of aerobic strength you can opt for high intensity interval training (HIIT), which involves short sprints of exercise performed at your peak heart rate, followed by a steady rate of exercise.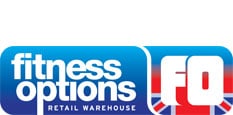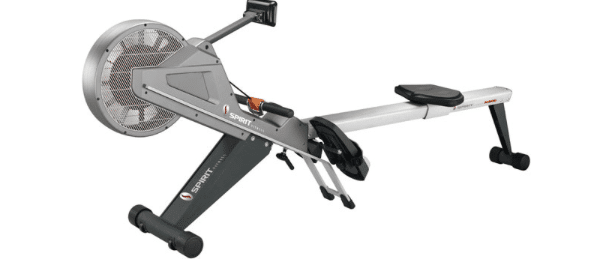 High Intensity Interval Training
High intensity interval training or HIIT, as it is commonly known, is an effective way to exercise, which reaps rewards in your chosen exercise or sport. As the intensity of the exercise is to maintain a high heart rate throughout, short bursts of interval training is done with a relatively difficult level of resistance, and this is followed by a rest period.
Tabata training is one form of HIIT, which consists of eight 20-second intensive training intervals followed by a 10-second rest. If this sounds easy just try it with kettlebell swings, on a rowing machine, or even with bodyweight squats. This four-minute workout might just be one of the most difficult workouts of your life, but maximum effort is required. Check out YouTube for Tabata workout videos for inspiration, but try this workout only when you have built up a good level of fitness.
Another HIIT workout would be to train as hard as you can for thirty seconds on your chosen exercise machine, or during an outside run, perhaps, and then exercise at a resting rate. The constant fluctuations in your heart rate will maximise fat burning, and the stress this type of exercise causes to the body will help your body continue to burn calories long afterward, thereby increasing your resting metabolic rate to help you get fit and toned.
Note. Always check with your doctor before undertaking any exercise programme.