No one can deny that we are enjoying some glorious weather here in the UK this summer so now is the time to treat yourself to cooling clothing, accessories, organic skincare, and funky sportswear. It is easy to find a bargain buy this summer when you know where you shop!
Show Some Leg This Summer Season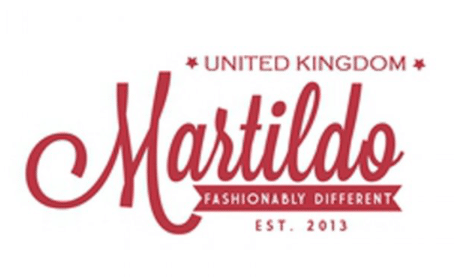 Summer is the perfect excuse to show some leg, but if you are not confident about showing your bare legs during the summer months, there are ways that you still look stylish. Short dresses look great with leggings, so if you want to hide the cellulite or stretch marks, why not buy a short dress or two. Martildo Fashion stocks a great range of dresses with prices from under £20.  Check out everything5pounds.com for stylish leggings or jeggings (jean leggings) to wear with your summer dresses.
To tone the legs, aim to do fifty squats during the adverts for your favourite TV shows, or while the kettle is on the boil. Squats tone the glutes and thighs, and support the core muscles. Add a kettlebell and turn it into a goblet squat for maximum impact. Nobody can change their body overnight, but continue to do regular squats and you will start to see your lower body tone up over the following weeks.
Finally, fake tan can give an instant slimming effect on the body so it will make your legs appear slimmer. However, there are many brands and many formulas on the market so perform a little research beforehand, and always exfoliate before you apply the tanning product. Most moisturising products contain a gradual tanner so the more you continue to use the product the deeper the tan will become.
Care For Your Skin With Organic Skincare
Have you discovered Green People yet? I love this ethical website that chooses to list products that contain ethically sourced natural ingredients that care for your skin and the environment, plus when you sign up to the newsletter you can save 10 percent off your first order, plus there's free delivery available on all UK orders. There are also useful blog posts on how to calm prickly heat, and other useful posts at The Beauty Hub.
Green People not only stock organic skincare, but also cosmetics. I love the Oy! Deodorant scented with orange and vanilla. It does not prevent perspiration, which is important as the body must get rid of toxins and it does this through the lymphatic system, so always opt for deodorants over antiperspirants. Sweat naturally has no odour, but when sweat encounters bacteria, this is when the body may become odorous.
Stay Cool During a Workout This Summer
Workout apparel is always worth the investment, whether your chosen sport is jogging, golf, skateboarding, athletics, or weight training. The correct workout wear will keep you cool under pressure. If you want to look as stylish as Serena Williams, who is promoting her latest Serena X Air Force 1 iD, which you can customise, look no further than Nike.
Shop their collections, which cover trends like metcon and flywire, or create customised footwear, or simply shop for whatever you need. Students can save 10 percent by joining Unidays, and you can always find a great deal in the sale. Sign up to the newsletter to receive the latest product information and promotions. The website has easy navigation, and you can expect to pay over £100 for a quality pair of shoes should you choose to customise them, but there are over 900 items of stock on sale for men, and over 500 stock items for women, so you're bound to find a bargain buy at Nike.com this summer.