To keep cool, dogs generally use the process of panting and breathing. In hot dry weather, this becomes a challenge and play a small part in the process to your pets keeping cool. Both cats and dogs do not sweat hence they use their intuitive and gravitate to cooler parts of the home and backyard to places such as the bathroom, sitting rooms with patio doors or air condition, tiled floors or under shrubs and trees.
Try as they may, our pets still need our help to stay cool. It is important to keep them hydrated and one way is to encourage them to drink more water. Dogs tend to do this naturally however cats at times need a little motivation. A mini fountain in this instance will be an excellent option. It is fascinating and can be enjoyed by both cats and dogs.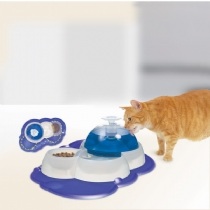 We can also encourage them to drink more by placing a bowl of cool water nearby, ensuring a shady spot is accessible and within reach. This is also not the time to excessively walk your dog. While we do enjoy a great jog or run in the sun, taking along our pets on such long trips may not be wise. Walking the dog is a necessity however this is not the time to over exercise your pet as we must remember they do not sweat. We should keep their walks simple. A 20 minutes walk; that is to allow a bowel movement and to return home is sufficient.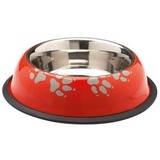 In really hot weather, many also shave their pets hair in an effort to keep them cool however this has not been proven to work. This may seem like an easier option however, instead of using this route we can take them for a short swim. A word of caution; the chlorine and salt found in pools can leave their coats brittle and dry however this can be minimised by properly drying their coats.
Like humans, our pets are also prone to getting sunburn in the direct sunlight. This can be prevented by placing sunscreen on their nose and ears whilst limiting their direct contact with the sunlight. No special brand of sunscreen is needed, as a little of your own personal brand can work.
Get a cooling coat. It is activated by water and can be worn both outdoor and indoor. It can be a bit costly depending on the size required but it is a great buy as it has the durability to last many years. Should you be looking for a simpler option, a cooling mat can do. Not only is it cool, but if provides a comfort that encourages your pet to use it regularly to keep cool.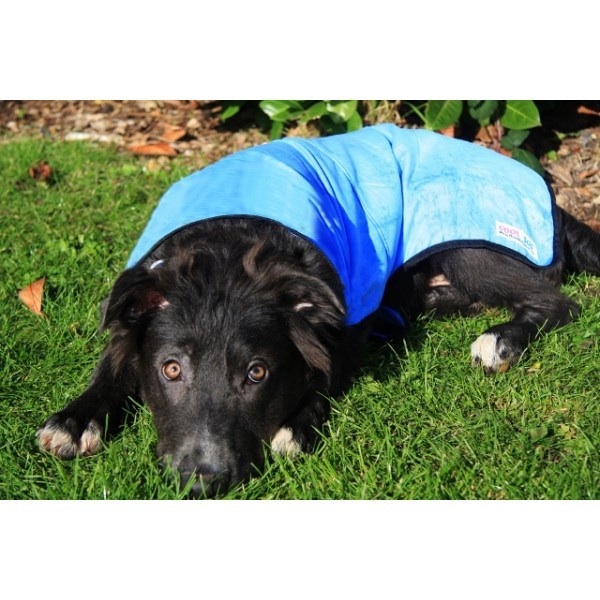 To avail of a wide selection of cooling items for your pets this summer you can visit the following stores. Items are available in a wide selection of colours with prices to meet your budget.
Doggie Solutions: You can get up to 75% off on dog collars, coats and shampoos.
50% off dog bowls and toys
Greyhound Megastore: They have a selection of cooling coats also available in a range of colors. Free delivery on all orders over £50
Pet Pyjamas: Place your first order online and save 15%
Pet Supermarket: Great deals on pet fountains and toys.
Just like us, our pets love to be cool hence it's up to us to ensure they do.