It seems that fashions and trends are on some sort of loop and each generation, in an apparent quest for individuality, copies the previous generation's 'individual' look.  For example, you'd of thought that perms died with your parents' rebellious youthfulness but no … they always seem to crop up when you least expect them – and somehow, bizarrely, they work.
It seems that there is nothing that inspires more nostalgic humour than a trip down memory lane; whether it's your own memories of why-did-I-think-that-looked-good times or your older friends' and relatives' memories of why-did-they-think-that-looked-good, the humour remains top drawer.  Top drawer is hopefully not where those clothes are still residing but it may well be where the photo albums immortalising these moments are kept.
Technology is taking us away from the written word and the physical book and the physical person even.  Things you can hold in your hands are things of the past, we get it.  But somehow, I feel that the photo album is not going anywhere soon.
There's something so spontaneously rewarding about being able to hold your own childhood in your hands and physically leaf through it.  Albums on social media sites may have undergone a little censorship and editing but usually it's a 'select all' kind of experience where perfectly pleasant smiling photos on the beach are sandwiched between crotch shots and, inexplicably, someone's right ear.  In a physical photo album each picture has been selected for the album.  It has earned its place by virtue of meaning something to somebody.
Here are just a few examples of the best sorts of photo albums: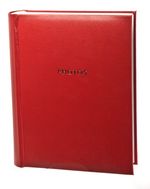 http://www.whsmith.co.uk/Products/WHSmith-Red-Slip-In-Photo-Album-50-White-Leaves-200-6×4-Photos+Photo-Albums–Frames+00937054
This is your standard slip in 4×6.  Average photo sizes presented in the average way.   A striking red cover so that it stands out in a crowd, of books, but also manages to blend in with the rest of the primary colours which are sure to be present in the average room.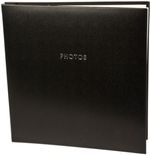 http://www.whsmith.co.uk/Products/WHSmith-Black-Self-Adhesive-Photo-Album-12-White-Leaves-96-6×4-Photos+Photo-Albums–Frames+00528832
Self-Adhesive photo albums, like the one pictured above, are great for adding a streak of individuality to your album.  You can write in captions under the pictures or turn each page into a collage where you have more than photos under the self-adhesive plastic, theatre tickets or pressed flowers for example.  You can even use the lack of structure in your photo displays to create comic strips or your own version of DIY photoshop, swapping heads, bodies and location for a hopefully comedic effect.
Of course some photo albums give you a very rigid structure themselves which can make it very helpful when you go to look back through them.  You know exactly what each photo means and why it was relevant to the story of this person, in a Baby Record Book like this one for example: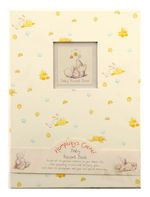 http://www.whsmith.co.uk/Products/Humphreys-Corner-Baby-Record-Book+Photo-Albums–Frames+00377355
So hopefully it is clear that photo albums are essential in immortalising the past and are most certainly not just part of it.
To make it easier to create a photo album collection that will last; WHSmiths are offering 2 for 1 on photo frames and albums.
https://www.newdiscountcodes.com/codes/81339/2-for-1-on-photo-albums
So choose wisely – these memories aren't going anywhere.