Before Murray's incredible Wimbledon win fades from our recent memory banks then we must consider if there is anything that any other fan bases can take from the win.  While it is an incredible thing for sport fans anywhere – Tennis specifically – it might be that the world of fashion can take something from this too.
Traditionally, an outfit of all white is worn by tennis players.  There is clearly a strong scientific reason for this.  White reflects heat and for a sport that involves so much running around (and grunting) by the individual in an open air court at the height of summer, any small measure that can be made to keep the player cool is a completely valid contribution to the tournament.
However, as Britain appears to be enjoying an actual summer this year – touch wood – perhaps the commercial fashion sector could embrace this completely white look.
This embroidered skater dress is a lovely edition to any summer wardrobe.  It's simple, though not boring design is exactly what you want for work or average day time wear.  White might be a nightmare to keep clean but it's a great colour for hot weather and as it's technically a shade, not a colour, it can really suit anyone especially when they have a summer glow.  If you're really pale, it can make you look a little translucent – though Twilight fans wouldn't necessarily see that as being a bad thing.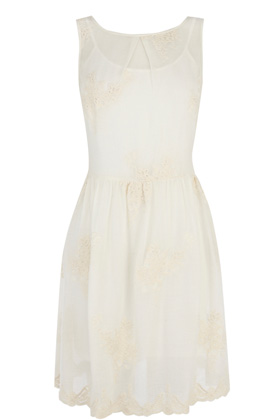 If you're looking for something a little more formal, but still sticking to our theme, then this embroidered chiffon dress is the perfect solution.  The chiffon material elevates it to formal wear and the heavy embellishment adds a level of detailing which goes above and beyond your average day dress.  The short length puts it firmly in the summer dress category unless you want to couple it with dark tights or leggings and make an evening statement.  The fitted bodice coupled with the flowing skirt make every part of your figure glow in the angelic way that only white can make everybody glow.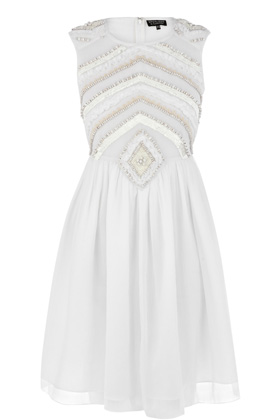 If you don't want to wear a completely white outfit but feel that this bright, neutral touch would do wonders for half of your outfit there's an almost limitless range of white tops, jackets, cardigans, blazers and more that you could wear with your trousers, skirts etc.  This simple white cami can literally go with everything in the most simple way though you're probably most likely to wear it under a coloured blouse or perhaps dungarees.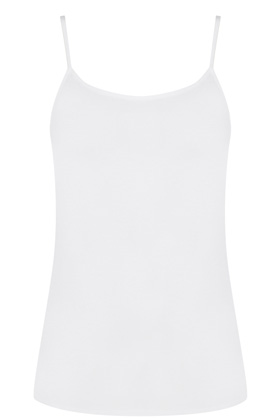 This Pretty Lace Top can be coupled with the appropriate bottom half to suit the occasion.  It will give jeans a slightly glam look and prepare you for casual drinks in case someone else's outfit makes you feel scruffy.  On the other hand, it will go perfectly with your skirt or smart trousers for work and look like you've made an effort but not gone to extraordinary lengths on a night out.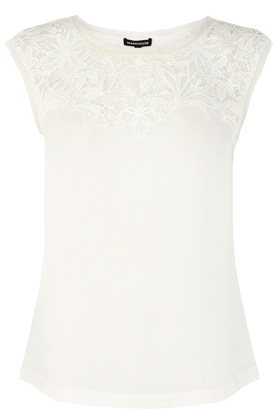 So the conclusion seems clear, wearing white is an absolutely valid outfit choice for this summer.  It has already been wonderful to witness white as a winning combination for Andy Murray but maybe it can make you feel like a winner too.
Spend just £75 at Warehouse today and benefit from totally free delivery with this special offer.