Regardless of age, gender, social standing or pretty much every other variable in existence; everyone looks excellent in jeans.
Seeing teachers and grandparents in jeans can completely change your perception of them and make you realise that they might have lives slightly outside of when you see them or perhaps they are, in fact, real people after all.  It seems quite astonishing that a single item of clothing can alter your perception so much.  But, after all, this is not just a single item of clothing.  This is a pair of jeans and whilst jeans themselves can say an awful lot.  Even within the one category of jeans there are almost limitless jean varieties that give a whole new message.
Some bars and clubs will have a dress code which strictly forbids jean to be worn.  But, usually, you can get away with smart jean trousers if they aren't in the traditional blue denim colour.  Coloured jeans are becoming increasingly popular and jean styles in coloured trouser fabrics are similarly taking over the market.  For example, black skinny jeans/trousers with heels and a smart evening top is a perfectly acceptable going out outfit if you feel like you don't want to be wearing a skirt or dress.
Often men in correctly fitted jeans and a smart casual shirt can look just as sharp as they would in suit trousers and a shirt.  Couple the jeans and shirt with a blazer and it's a knockout recipe for success.
One of my favourite things about jeans is the androgyny.  Skinny jeans aren't restricted to women and 'boyfriend' jeans aren't restricted to men.
These slouch jeans with elasticated ankle cuffs are shapeless and ultimately comfortable but the ankle cuff means that they still manage to look relatively well fitted and intentionally baggy above the ankle.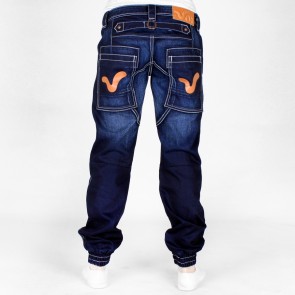 http://www.voijeans.com/sale/womens/voi-jeans-lady-stitch-aw12-cuffed-stitch-denim.html
Technically these are woman's jeans but actually, these male alternatives aren't very far away from them in style or fit.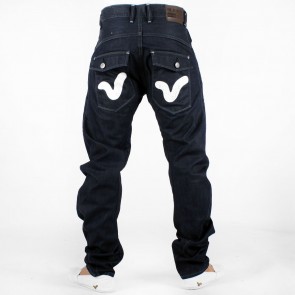 http://www.voijeans.com/sale/mens/jeans/colac-aw12.html
One of the things I particularly like about these jeans is the fact that they have managed to be slouch comfort jeans while still firmly indicating that they are meant to sit on the waist.  I don't care if my aversion to low rise jeans makes me seem like a pensioner.  It puts me in a state of near permanent anxiety to wonder at which particular moment these trousers are going to become ankle warmers.
For slightly more dressed up jeans, in the traditional denim, you can look for jeans that are all one block colour so that they don't have that deliberately distressed look; like these basic men's jeans.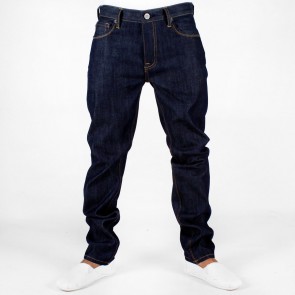 http://www.voijeans.com/sale/mens/jeans/loxton-aw12.html
Or you can look for skinny jeans that show off figure and fashion in one fell swoop, like these two tone women's skinnys with some diamonte detailing: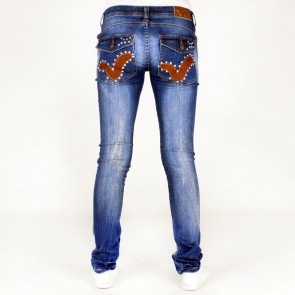 http://www.voijeans.com/sale/womens/jeans/lady-heather-aw12.html
Voi Jeans sell a lot more than jeans and can equip you with full outfits for any occasion, though all the jeans above are taken from the excellent sale they currently have on.  So if you're looking to expand your jean collection or simply expand your wardrobe.  Check out their website: