An easy option for flight holiday passengers is to order a taxi to the airport. This ensures that you arrive early, get your items checked through security, and finally rest for several hours before you board your flight to your chosen destination. However, you can make great holiday savings with these 3 top money saving tips.
Great Holiday Savings With Pre Booked Airport Parking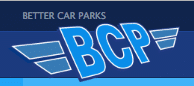 There is a huge option of airport parking available, from APH Airport Parking & Hotels and Book FHR to Park BCP to Park and Go Airport Parking, with each website varied on its price, dependent on the period booked. Your car is parked somewhere secure and there are meet and greet options available. Often, the earlier you shop around, the better the discount, which will save you the taxi journey to and from the airport, which can be pricey, dependent on the chosen taxi firm. Average taxi prices to the airport range from fifteen pound to thirty-five pound each way.
Important Note: Although there is a rise in travel through Uber, these drivers have no professional driving licence or equivalent, unlike professional taxi drivers who go through an arduous, expensive process to get their taxi driving licence, so choose your personal safety over monetary saving, if any.

Affordable Travel Insurance From Alpha Travel Insurance
Holidays to Europe are popular with tourists, as the flights are often affordable, but travel insurance can be expensive, dependent on the insurer. Websites like Go Compare can be useful to shop around for travel insurance, but it can save you time if you know exactly where to shop for cheap travel cover. You are guaranteed to get a great deal on European or worldwide travel insurance cover through Alpha Travel Insurance. On the home page, the insurer provides several travel insurance rates, with single trip travel insurance for five days in Europe, for example, from £1.30 per day. Prices like this for travel insurance will definitely give you holiday savings.
For a longer trip, also called backpacker or longstay travel insurance, Alpha gives an example for three months in Europe with rates from just £0.32 per day. You can also get affordable travel insurance cover anywhere in the world when you buy through Alpha.
As a bonus, their family travel insurance policy is also affordable with an example given online for five days in Europe for two adults and a child from a low £2.82 per day, with kids going free on all family travel insurance policies. There are great holiday savings to have when you buy your travel cover through Alpha Travel Insurance.


Book Your Getaway In Advance For Great Holiday Savings
If you know where you want to go on your holiday, it's another step toward your trip, but being open minded about your holiday destination can help you make great holiday savings. If you are searching for a fun family holiday with great deals all year round, visit Canvas Holidays? Pet-friendly trips might not always be abroad, but they can still be enjoyed amongst luxury surroundings, and a good website to browse for special offers is Coast and Country Cottages.
Travelzoo is a popular travel comparison that offers exclusive holiday offers to members, and it's free to join. Their aim¾help you find a great holiday package at the best price. Another affordable site where you can find cheap holidays in Europe and worldwide is the travel comparison website icelolly. However, you can't order online, you must speak to a travel expert. Non-flight deals are protected by ABTA, and all flight inclusive deals are ATOL protected through Icelolly.
If you would prefer to hire an apartment, consider Apartments 4 U, which offers affordable last minute deals on accommodation when you book up to 45-days in advance for great holiday savings. Hotels / studio units start from £225, one bedroom apartments from £240 and two-bedroom apartments from £255.