The perfect Mother's Day gift can sometimes be hard to find. This week, I have included some amazing websites that will make your gift-giving easier. While mom stops to smell the roses, allow her to have a relaxing spa day with beauty treatments, and feel comfortable in her latest outfits while she shows off her fine jewelry. Make her day special with gifts that she will remember for years to come, while you take advantage of these tremendous savings.
Interflora is the place to get beautifully crafted flowers for Mother's day and other occasions. They are leading online florist, not only do they offer same day and next day delivery… but they also deliver internationally.
All of their stock is online, and available for fast and convenient home delivery. Voucher code are also available on the site so you can save money while you shop.
Flowers are not the only thing you'll find here, they also offer a wide range of other gifts including chocolates, champagne and food hampers. Your arrangements are uniquely put together by experts before being hand-delivered.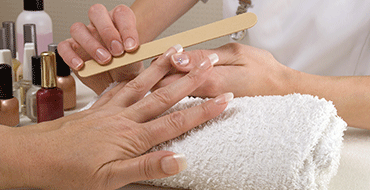 Are you thinking that you can't afford to get anything nice for your mom? think again! You need to check out the GreatDaysOut. You will be surprised when you see how affordable it really is for your mom to have a unique and memorable experience.
Get mom that well deserved treat of mental and physical relaxation. They offer a range of spa and pampering gifts which she is definitely going to appreciate. Get her an amazing makeover and capture the moment in time forever with photoshoots and studio portraits.
Arrange the perfect getaway for mom here or you can offer her a gift voucher to redeem when she is ready. These vouchers are good for a full year after purchase, but something tells me she will be in a rush to redeem it when she discovers how amazing this place really is!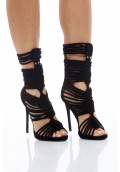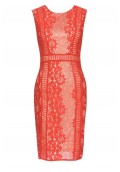 If you decide to get mom a new wardrobe of clothing as a Mother's Day gift, then I know just where you should be looking. Mom will be definitely be impressed from the first look if you purchase her clothing at AX Paris.
The items available at this store are well tailored and designed so they are going to last a very long time. They offer a wide range of accessories as well to accentuate and complete any outfit. Some of the items include sunglasses, jewellery, shoes, scarves, belts, bags, purses and hats. They also carry a rangeof fashionable footwear… from classy high heels to comfortable flats, find them all at AX Paris
It is always fun to create a new look depending on what items you choose to accessorize with, and at this amazing store you will never run out of options. They have very fast shipping so don't worry if you did not order your gifts on time. They also offer hassle free exchanges and refunds just in case mom isn't satisfied with the fit or feel of her wonderful gifts.