Everyone has their own opinions on which Disney Princess films defined their childhood.  In fact, people's opinions on their favourite Disney Princesses can change as they develop more powers of reason and can justify why a certain Disney Princess ticks all their boxes.  For me, it's a combination.  Some of these Princesses I have loved since first watching for no real reason others I have realised why I love them as time has gone on.
Belle from Beauty and the Beast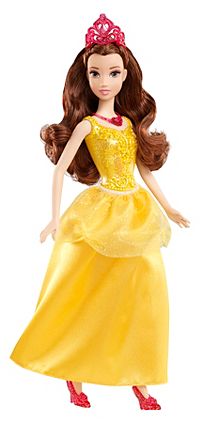 I mean, obviously she's the best one.  It's not even a question.  She reads.  Her main passion in life is reading she makes both being a bookworm and nerd cool.  Every boffin in the world is grateful to Belle.  Also, she's not blonde and as a non blonde child it made me realise that you can be brown haired and pretty even without disproportionately large blue eyes.  Also, as if she needed another reason to be the best, she's not shallow.  She falls in love with the Beast when he looks like a beast and is initially reticent about loving him in human form – as were we all.  She looks beyond the surface.  She's everybody's favourite.  Right?
Ariel from The Little Mermaid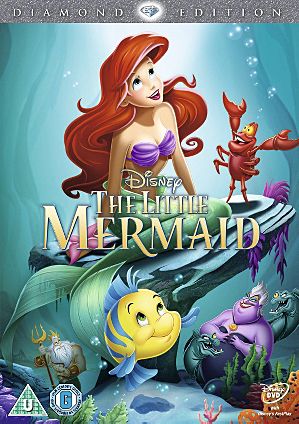 She's excellent too.  Another turn out for the non blond would-be princesses out there, yet Ariel somehow manages to keep that floppy fringe and amazing volume in check whilst living underwater.  I've tried it.  It doesn't happen in real life.  However, Ariel is probably the most endearing of the original Disney Princesses.  She has the best side kicks in Flounder and Sebastian and her beau Eric doesn't even mind that she can't speak because she has such a winning personality (face).  Her songs are catchy and by the end you are so desperate to root for her and Eric that you don't even mind that she's leaving her family.
Cinderella from Cinderella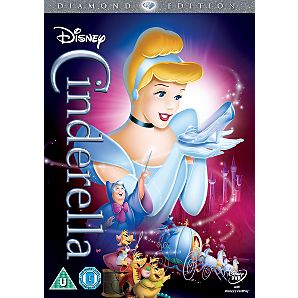 This is one of those slightly more inexplicable ones.  Cinderella enforces a lot of negative female stereotypes – she cooks and cleans to such an extent that the world they live in doesn't even know that she exists.  She is only considered desirable when she is beautified and her prince is actually called Prince Charming.  However, it's the ultimate classic fairytale.  As with The Little Mermaid, the supporting cast are amazing – the mice – and you really want this couple to end up together.  He might be a shallow Prince but can he help it? His family name is Charming! He loves her even when she's in her rags and it's not her fault that she has to clean, she's the biggest victim of them all.  Ultimately it's a story of good things happening to good people even when the world seems determined to make it really hard for them to stay good.
All of these Disney Princesses are role models in their own special ways and that's why they are so important in the lives of children.  If you are still undecided about which Disney Princess is your favourite, you want a refresher course in their lives or you've reached the time in your adult life when your own children need to learn the valuable life lessons these girls have to offer, then Asda are currently offering 2 for £14 on Disney DVDs including some of the newer princesses that I haven't mentioned here.