For some women, pregnancy is the sexiest they will ever feel.  Your hormones make you seem more attractive and no one will dispute that the pregnancy glow makes women physically more attractive.  It's easy to feel sexy when you're naked and pregnant but sometimes you can feel hot, in a sweaty way, and fat when you try to fit your newly rounded, blooming body into all the clothes that used to make you feel sexy.  Underwear, is a great example of this.
Your pre-pregnancy underwear just won't cut it anymore.  And that's okay.  You can keep it to coax you back into your pre-pregnancy figure or just bin it.  You're entering a whole new period of your life and it'll be a while before you can treat yourself to anything so treating yourself to some new underwear after the baby is born is one of the many things you can look forward to.
Meanwhile, pregnancy underwear is available from a number of retailers to keep you sexy and gorgeous for all 9 months of your pregnancy.
One of the first pieces of new underwear it might be worth getting is a maternity bra.  This Amorilia Nursing Bra is the ultimate design in comfort without compromising on style: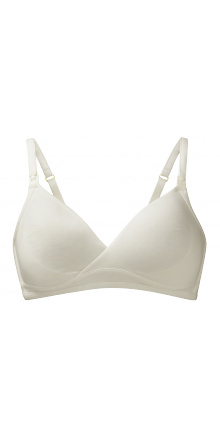 The breathable material makes you less sweaty and the deep V means that you can wear it under a plunging neck line or pretty wrap dress.  It's also soft touch and padded for extra comfort.  You can wear it as your breasts grow throughout your pregnancy and continue to wear it as you're breast feeding.  You may feel that you want to prioritise comfort over style when you're breast feeding.  My mother described herself as an under-appreciated milk machine.  But how great is it that you can get a bra that prioritises both comfort and style!
But don't feel like you have to be permanently seeking comfortable options throughout the pregnancy.  This cute and girly matching bra and pant set allows you to be both pregnant and pretty – though obviously you are already both.  These striped pieces have all the comfort benefits of being maternity wear as well as having a definite style advantage:
It's not just bras that need to be taken into account here.  These fantastic seamless pants are extra stretchy for that beautiful full pregnancy bump and the fact that they are seamless means that you won't get that ugly VPL (visible panty line) in figure hugging outfits which make you look your most curvy and your most beautiful.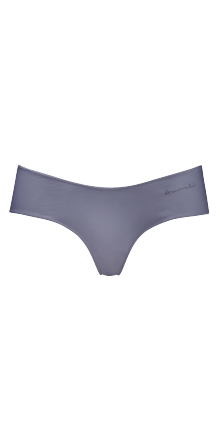 They are smooth to touch and comfortable to wear as well as being a perfect style accessory to every sexy pregnancy outfit.  You might have to get a few in different colours for the necessities of hygiene but you can probably take care of that yourself.
These are just a few examples of the many brilliant and varied ways that maternity clothes are being adapted to suit your every need and keep you sexy even when you might feel like it's an impossibility to be so.  With this fantastic offer from Crave you get 20% off when you spend £75 or more.  You glow girl.