Seasons change and so must your clothing. Be sure to check out the stores featured in this week's article. You will come across some trendy clothing, accessories, footwear and more. Everything you need is only a click away!

It can be very time consuming to find the perfect shoe, but Pavers Shoes has quite an astonishing collection of great fitting footwear at the most incredible prices. In 1971, the York-based company Pavers was established, after the owner and founder seemed to have the most problems finding a shoe that fit perfectly and was comfortable. Since then, the company's success has been enormous and Pavers Shoes is now a leading comfort footwear specialist in the UK. Their shoes range from small sizes and stretches to extra large width fittings up to EEEE
This amazing store takes the form of a funky website which provides clothing and accessories for men, women, and children. The website is very easy to navigate, which makes your shopping faster and more efficient. You can shop by simply clicking on the appropriate gender and you will quickly be on your way to discovering the amazing range of colourful and quality clothing. Another option is to browse through the A-Z designers, which include names like Aftershock and Alexander McQueen,also Paul Smith London and True Religion.If you are looking for a gift for someone, Psyche.co.uk also has some awesome gift ideas for men and women on the website. Also, feel free to check out the blog where you can learn more about the latest trends, or get help with putting together an outfit for a specific event that you may be attending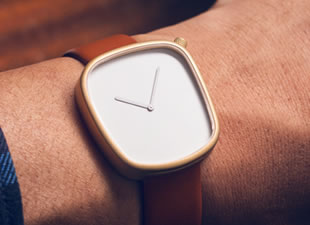 Another great place to find amazing and stylish accessories is at KJ Beckett. Based in Bath, KJ Beckett is an online retailer of luxury accessories for both men and women. This wonderful store was founded in 2003 when three brothers were having a conversation about the difficulties in shopping for men's accessories. It was easy to find trendy clothing at the popular stores, but shopping for belts, bags and wallets proved to be quite a difficult task. The brothers then decided that they would fill this gap. KJ Beckett sources its ties from Italy, belts from the US, and cufflinks from England. Some of the top jewellery brands can be found on their website, including Vivienne Westwood and Seven London. KJ Beckett is definitely the place to find that special gift for a man who has exceptional taste in accessories.
Stuarts London is an awesome fashion boutique which carries popular brands like Pringle, Fila, Lyle and Scott, and many more. It is definitely the store for men who have exquisite taste in trendy fashion. At this amazing store, you will find the most uniquely designed men's accessories, which includes (but is not limited to) socks, ties and belts. Soon you will find that this is definitely the ideal place for you to buy affordable clothing and footwear. Stuarts London is also a very popular choice among celebrities.