Appliances like cookers, fridges, and washing machines are not built to last, which is why a website like BuySpares can be helpful for spare parts, but some home appliance components can be expensive and it is often better just to buy a new appliance. Dial A TV is a weekly rental for home appliances, so if your credit is poor and you have no savings and would find it difficult to get a loan for a new home appliance, this can be helpful. Electricshop has a great range of branded home appliances at affordable prices, so shop online here when you are in need of a branded and discounted home appliances.
Affordable Weekly Rentals on Home Appliances From £1.39 Per Week at Dial A TV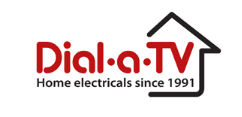 Browse kitchen appliances, vacuum cleaners, and even home entertainment systems at weekly rental prices through Dial A TV. There are even options to rent a stylish sofa and divan bed, with various styles and options to choose from. The way it works is simple. Browse the Dial A TV website and add items to your basket. As long as your address is within the coverage age, there is no delivery charge and installation of items is free. Should an item prove faulty over time, there are no repair fees for you to pay. If the product is irreparable, the item will be replaced at no further cost to you.
When you need gadgets, kitchen appliances, or even a new sofa or bed, shop the weekly rentals at Dial A TV. With free delivery available, free installation, and free repairs, it is a cost effective option to rent weekly. In addition, when you are an existing customer of Dial A TV, they allow you to upgrade a product after six or twelve months of rental.
Shop Branded Home Appliances at Low Prices Through Electricshop

Electricshop has a great range of home appliances and small gadgets by well-known brands at discounted prices. Washing machine brands include Bosch and Hotpoint, while small appliance brands include DeLonghi, Creda, Karcher, and Kenwood. Whatever the product you need, you can browse the categories on the home page to find exactly what you need, or enter a keyword to find the brand or product. It is always helpful to check the Electricshop blog posts, as they offer exclusive discounts on selected brands.
Some products are eligible for multibuy savings, often when you buy three or more items. In addition, Electricshop offer standard free UK shipping, or there are express delivery options available for an additional charge.
Buy Home Appliance Spares for All Brands Through BuySpares


Has something broken in your kitchen over the Christmas period, and do you require a spare part? BuySpares is a helpful website that allows you to find the exact part you need, from a range of popular brands including AEG, Miele, and Indesit.
Search for spares for washers and dryers, kitchen appliances, photography, computing, garden, floor care, car, and sound and vision. Alternatively, perhaps you have a part number, which you can enter into the search box on the home page of Buy Spares and find your product spare easily.
BuySpares also offer a price match promise, so should you find your spare product elsewhere at a cheaper price, simply follow the instructions online. Low prices are guaranteed, plus all products come with next day UK delivery. Order until 9PM with spares delivered the next day. Whatever spare part you need, there are over 1.5 million spare parts by top brands at BuySpares.