This is a popular question among many who are considering to upgrade their regular phone to a smartphone and among those considering the switch to either Samsung or iPhone. Both phones apps have received great reviews with features that appeal to a wide section of the general public however the debate on which is better remains.
Both phones carry a wealth of features however there are some things to consider before making that big decision.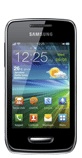 Both sets of phones are attractively designed, powerful and sometimes easy to use however not all smart phones are the same. When selecting a smart phone it is important to consider the carrier network. A smart phone with all the features in the world will not do you any good if the carrier service doesn't work well in your area. This can become a major problem if it lets you down when you need it the most. Another factor to consider when selecting a carrier is whether it supports the newer, high-speed 4G networks. Many carriers are offering 4G networks, but not all Android phones support 4G. If super-fast speed of a 4G network is important to you, then it's prudent that you ensure your carrier offers a 4G network and the phone you want supports 4G.

Should design be of utmost importance to you then considering the screen size and resolution is wise. Phones are now being offered on super-sized screens making it easy on the eyes. The size can eventually pose a problem as a big phone can become a bit uncomfortable to hold after a lengthy period of time.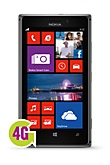 Should you be looking for a crisp, clear display then a phone with a higher resolution is for you. Before buying the phone, try it out in the store to see how the display looks to you. Try it in different lighting as this can affect the look of the screen especially in direct sunlight.
Are you a camera and software lover? Keep in mind that all smartphones differ slightly with some phones featuring cameras up to 8 megapixels. Some cameras can be forward facing, rare facing or both. The final decision upon purchase is up to preference. Most phones are also automatically updated however, not all smartphones entertain this feature. This gives you the benefit of continuous speedy service hence you should enquire with the phone provider about automatic software update before purchase.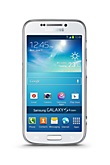 Some are even attracted to the touch screen feature while some like the idea of having a keyboard. To remain ahead of the competition some phone providers offer both features, that is touch screen and keyboard on a single device. These keyboards are installed in flare extending outwards and are replaced snugly in the phone. This does not disrupt the performance nor the attractiveness of the phone in any way.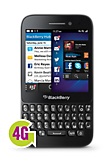 Whichever choice you make, do the necessary research before purchase. With the constant advancement in technology, your new phone today can easily become old news tomorrow. It is wise to ensure that the phone you buy today will be the one that you will want not only next month, but even next year.
So you make the choice, Android or Apple? It's up to you!
Here are some phone shops offering some great Android and Apple deals.
Carphone Warehouse: iPhone 4 from £17 per month
Phones 4 U: Get a Samsung Galaxy S 111 for only £20 per month
Tesco Phone Shop: Blackberry 9300, £17 per month