The majority of us have the concept that sunscreen is only needed when the sun is out in it's full glory. Because of this premise, we only wear sunblock during summer and rarely at any other time. This thinking is not only incorrect but unless corrected it can work against us.
We must note that Sun damage occurs during our daily routine whether we are in direct sunlight or not. The main reason we use sunscreen is to protect our skin against harmful UV rays. These can travel through dark clouds thus even when it's cloudy or rainy, we may be at risk of being affected by these sun rays. These Ultra Violet Rays are broken into two parts Ultra Violet A (UVA) and Ultra Violet B (UVB). These describes long Rays (UVA) and short rays (UVB).
UVA rays penetrates the epidermis and disperses into the second layer of the skin accelerating ageing. UVB on the other hand only has the strength to penetrate the top layer of the body or epidermis, but this plays a key role in skin cancer. Over exposure of this ray can cause leathery and tough skin even giving your skin a course feeling at times.
This leads to the question which level of sunscreen is the best? There are soo many sunscreen products on the Market, we can get confused.

SPF refers to how many protection we can get from UVB rays. Thus the higher the number, the more protection we can get on the skin preventing SUNBURN, but without UVA protection, damage to the skin can still occur.
In light of this, a balance must be found. We need a sunscreen that can protect us from both UV rays thus reducing the results of cancer, premature ageing and wrinkling of skin. Babies and infants are also not exempted and should be included in your UV rays protection plans. A range of Baby sunscreen can be found at several retail stores such as Boots and Monde Bio.co.uk and can be applied from birth up to three years of age.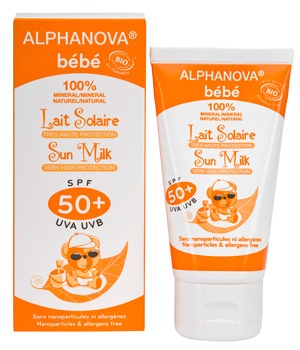 Most sunscreen that are very high in SPF rarely protect against the harmful UVA rays. After a certain number they also become ineffective as they really do much do any more than its preceding number. These are mostly all the elements that needs to be considered. In light of those it is recommended to stay between SPF 30 and 50. No lower and no higher.
These are usually safe to use daily and can give you the all round protection your skin needs. To be more effective, all suncreens need to be reapplied at least every two hours. We can also use lip balms that contains SPF, aloe vera and vitamin E as these can prevent the drying out and chapping of lips.

We all need protection from harmful UV rays therefore, giving your family and friends a gift of sunscreen this summer, may be the best gift you can give.
You can find a wide selection of skin care and sunscreen products at Boots, Monde Bio.co.uk,