When it comes to going out and party wear there is no real dress code and it's very difficult to definitively name the trends.  The full skirt of the skater dress offers a great flair for dancing while the body con dress can really show off your favourite curves.  Skinny jeans have the style advantage of showing off and slimming your legs and the practical advantage of not riding up like a tight dress or flying up of its own accord like a full skirt.  The clothing options are limitless and they just keep on expanding.   In fact, the only apparent constant of going out, for a woman – though I'm not judging if this is a male choice – is heels.  They seem to elevate any outfit to going out status (like what I did there?!) and the choices are limitless.
However, heels present their own difficulties; you've heard of suffering for one's art and heels mean suffering for one's fashion.  If you can afford designer heels then you're probably made because they have to take into account fashion and style to justify their prices but your average heels are going to inevitably cause some discomfort as the night goes on and the dancing intensifies.
Basic advice would be pre-emptive strikes.  Not wearing heels is out of the question, especially given the choices available, so you just have to try and take preventative measures.  Plasters on little toe and Achilles where the top of the shoe sits on the back of your foot are obvious places to start as just that little bit of extra padding could make a world of difference to the potential for blisters in the morning.  Cushioning the ball and heel of the foot is also a good move.  The ball will carry more weight because of the angle of the foot and the heel is putting all of its weight onto a concentrated area.  You can buy gel cushions especially for this purpose but cotton wool, an insole or even just a sock in the bottom of the shoe will make a big difference to your continued comfort over the course of the evening.
These studded peep-toe heels comply completely with the new trend for studs as well as providing a politically correct weapon against dancers who are keen to bump and grind.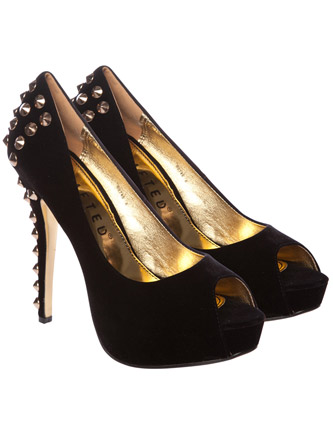 http://www.republic.co.uk/women/shoes/crafted-studded-peep-toe-heels-69745/
These boot heels offer another option on the stiletto style and the boot.  They work perfectly with skinny jeans and dresses and are just that tiny bit warmer than peep toe or sandal heels.
http://www.republic.co.uk/women/shoes/crafted-studded-toe-shoe-boots-69737/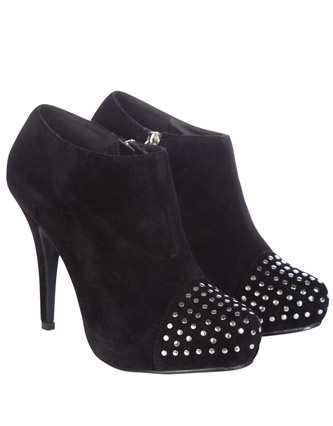 Finally, these sweet sandals – with bow for added cute factor, are your typical party shoes.  Nothing would seem to not work with these pretty sandals.  The two colours, which might look like a bruise if paired wrongly, instead mean that the shoes can be used with monochrome and colour and not look out of place.
http://www.republic.co.uk/women/baroque/miso-bow-heeled-sandles-69767/
These are just a few options but there are so many more out there.  'Republic' are helping you expand your party wardrobe with a fantastic 50% off all women's partywear.  So what are you waiting for?
https://www.newdiscountcodes.com/codes/72833/amazing-deal-50-off-womens-partywear-at-republic