Okay.  So the use of the, deliberately, incorrectly spelt 'partay' may make me sound like a dad at a school disco but the emphatic sentiment behind the need to party is absolutely genuine.  For some reason, the traditional party – complete with games and various snack items skewered on cocktail sticks – seems to be a thing that's only associated with childhood.  At a certain age, society seems to suggest that parties now involve loud music and budget alcohol or canapés and strict dress codes.  My feelings on the subject are probably clear.  There is nothing wrong with a Kids Party for Adults.  In fact, the sillier the better; the world is so full of doom and gloom that I see absolutely no reason for not indulging in just a little bit of fun!
So, here are some ways your party can plan the fun:
Invitations: Receiving a personal invitation, rather than a generic facebook invite, is now considered so 'traditional' that RSVP slips will probably be in museums by 2014.  However, there is something very touching and personal about the notion that, not only has someone taken the time to write you an invitation but they also got your address and they're planning this party in advance.  That's got to make it good right?! So send off that RSVP slip with nothing but the affirmative and get into those glad rags.
There is a huge range of invitations for every occasion available online and the more specific your party, the more specific and exciting the invitations can be: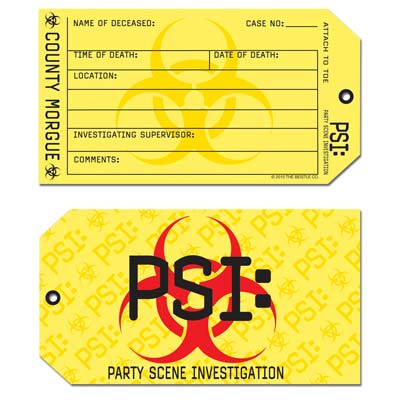 Theme: It's a pretty broad word, yes, but having a theme for the party can just alleviate so much of the unnecessary stress when it comes to planning and ensuring that it will be the best party ever.  For example, a 70s theme instantly narrows down your playlist and gives you a fancy dress option should you wish to follow it.  The theme doesn't even have to be anything to generic or broad.  If it's your birthday party then you are already the theme so why not embrace that and just make it a party about you (people can pin the nose on your face or something…).  However, this idea only really works if you aren't planning the party yourself – narcissism is a slightly less popular party theme.
Decorations: Nothing says 'this party is going to rock your world' more than decorations do.  As a guest, if you enter a house of paper chains and streamers then you know that someone has gone to the effort of creating a party atmosphere for you to walk into and it sets up the mood for the night.  If you arrive at the house at the same time as the hosts and someone sticks an ipod on shuffle as they're frantically trying to clear a space for you to sit on the sofa, it doesn't inspire confidence in the standard of the party.
Decoration options online are virtually limitless.  These can fit in with your theme.  A 50s party could embrace the rock and roll vibe by putting signs like these on the doors: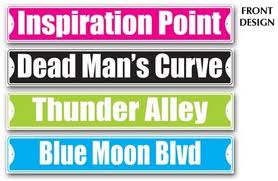 Or just create a general atmosphere of joy, how great will your guests feel arriving on this: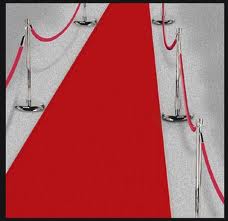 It might seem like there's little fun to be had by the host in the early planning stages but if this is going to be a party to remember then it needs to come from somewhere.  There's nothing wrong with organised fun!
Monster Parties, supplying all sorts of party designs and ideas is currently holding a great sale:
https://www.newdiscountcodes.com/codes/20775/check-out-the-sale-items-at-monster-parties
And, Party Packs currently have free delivery on all orders over £49.00:
https://www.newdiscountcodes.com/codes/72376/free-postage-on-orders-over-49