Everyone wants to be pampered. When we look after our skin, it glows from within. Exercise is a great skin glower, but so too is a good skincare regime. Spa treatments don't have to cost the earth, but they will relax the body, invigorate the mind, and leave your skin looking its best. Why not read on to find out where to buy quality skincare at discounted prices, plus where to go for affordable spa treatments.
Find The Body Shop Best Sellers Online and In Store
The Body Shop has come a long way since its humble beginnings. Products can be purchased both online and in store, and its categories cover face, hair, body, make up, and fragrance. Its product ranges include everything from shea and hemp to white musk and almond milk and honey (ideal for sensitive skin). There are also popular skincare ranges for men, including Activist, For Men Maca Root, and Arber, to name a few. The Body Shop also has a great range of gift sets, which make perfect birthday presents, for both men and women. Regular Body Shop users can join the loyalty programme where 500 points equates to £5 to spend in store or online.
With so many products to choose from, it may feel overwhelming to know what to find, especially if you are searching for new skincare, so use the helpful search box to browse products for your hair, face, skin, and body. You can be confident that you are buying cruelty free products that will help you look and feel your best. It's time to pamper your self. For a limited time, when you spend £30 at The Body Shop you can save £10 with promo code 14671, plus get free delivery on orders over £20.
Relax the Mind With A Beauty or Spa Deal Through Buy a Gift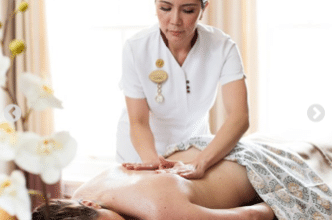 Buy A Gift is an online outlet, which sells all types of gifts and experience days including spa and beauty, driving experiences, short breaksaway, and even flying experiences. There are always great deals available where you can save on dining out, supercar experiences, or find the latest 2 for 1 deals, or you can find exactly what you need via a search. Spa days start from an affordable £20, with options to include afternoon tea or lunch.
With up to £150 off luxury spa days, there is no better time than now to buy a spa and beauty treatment through Buy a Gift. Beauty treatments include massage, wet shave, floatation therapy, hair styling, make up application, facials, and much more.
Enter your town or postcode to access the nearest spa and beauty locations. Vouchers are delivered instantly to your email, so why not buy a luxury spa and beauty treatment online today and look forward to the luxury of being pampered by professional beauty therapists and masseuses in your chosen location.
Buy Top French Skincare Brand Gatineau Paris at The Beauty Room


Skincare professional's worldwide use Gatineau Paris skincare, and this brand specialise in creating anti-aging skincare that makes a difference to your skin. Their combination of biotechnology and natural ingredients makes this luxury skincare brand loved worldwide.
The Beauty Room website has easy navigation. Browse the skincare products for your particular skin concern whether it's to reduce dryness or to prevent aging. Popular skincare ranges include Aquamemory for skin hydration, Melatogenine Aox Probiotics to treat fine lines and wrinkles, and clear and perfect to treat oily / combination skin.
Gatineau Paris skincare has regular special offers where you can buy a skincare kit at a significantly reduced price than its regular recommended retail price, or there are 2 for 1 deals giving great value for money. Travel size Gatineau skincare are ideal for your travels and starts from just £8.
Keep up to date with the latest Gatineau Paris skincare products by reading the blog posts. Buy online or via its QVC infomercials. Free delivery is available on all orders, plus The Beauty Room also gives buyers the option to apply for a beauty passport where you receive 1 beauty passport token for every full-sized product purchased. Once you've collected 12 tokens, you can redeem these tokens for a free Gatineau product. Send your beauty passport directly to Gatineau, so ensure you send it via the Royal Mail signed for service, just to be sure and within 28-days you will receive your free Gatineau gift.