As a whole truckload of sequels are flooding into the 'New Release' section of the store, it seems prudent to ask who they're actually for.  Do they deserve to be called 'new' at all? There is a strong argument for the theory that nothing will ever beat the original but franchises like 'James Bond', 'Indiana Jones' and arguably 'Die Hard' seem to indicate that there's nothing wrong with building on a strong premise with multiple films.
In my experience, the only sequel to have been better than the original film was 'Shrek 2' because I happen to think that the Fairy Godmother's rendition of 'I need a Hero' was a shining beacon in the world of animated cinema.  On the other hand, a number of film sequels have just never quite hit the mark.  'Annie 2' was a particular disaster in my opinion but I guess you'll have to watch it and see for yourself.
The question becomes; why bother making a sequel when the first film is brilliant by itself? Sometimes it must be for the fans.  If one film gets a massive following and a second film is demanded then it makes perfect sense for it to be made.  However, if a stand-alone film is hugely successful this does not necessarily mean that its good name should be dragged through the mud by making an unnecessary sequel.  Perhaps it might be that the big bosses looking down from on high see a money making opportunity.  But where's the art in that? Looking back through the years a little, 'Cruel Intentions' was a brilliant film with a stellar cast, the prequels and sequels that followed are hardly worth mentioning.  Recasting the principles was just one of the massive errors made.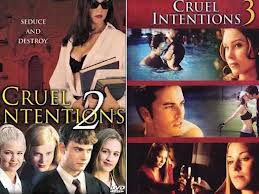 On the other hand, this was a long time ago.  The sequels currently appearing have bigger budgets, the original cast members and actually conceivable storylines.  All these qualities set them apart from the sequels of the past.  'American Pie 4', yet another 'Resident Evil' and 'Taken 2' are the big names on the new releases list and all of these films are incredibly exciting prospects.  Mind you, 'Taken 2' was heralded on imdb as one of the worst films of 2012 so I guess you can't please everybody.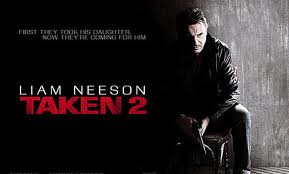 I think the big debate with the sequel is one you'll have to answer for yourself and, luckily for you, there has never been a better time to get all these new releases on DVD or blu-ray.  PLAY.com, for example, always has new releases at really reasonable prices and while you're there why not pick up something from their fantastic clearance sale?
https://www.newdiscountcodes.com/codes/74640/clearance-sale-now-on
So, the sequel debate goes on and it's up to you to make your own decisions.  I wish you well.